To help you grow, consider accessing any of these resources—study, individual, or coaching. There's something here for you, no matter where you are in your understanding of Jesus!
Download Church Center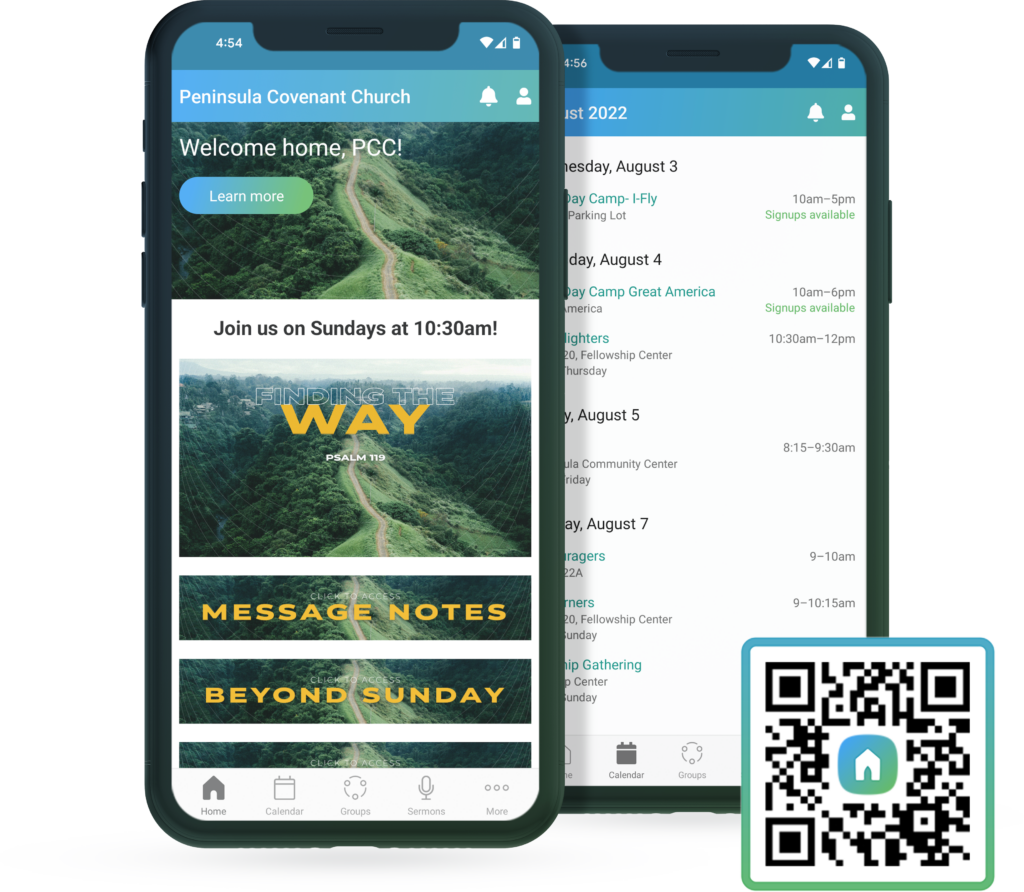 Join us on Church Center and get plugged in to the PCC community! You can find service times, give, sign up for events, watch and listen to sermons, join groups, and more. Download and sign up today!
Become a Stakeholder
Learn how and what it means to be a stakeholder at PCC.
Follow Jesus
Are you curious about who is Jesus? Click below to learn more.
Bible App
Download this free resource to your mobile device through your app store or directly from:
Video Library
RightNow Media gives free access to over 20,000 Biblically-based videos for individuals, families, or small groups.
Discovery Bible Study
Learn a simple method to see for yourself what the Bible says about life's big questions…
BLESS
PCC ascribes to ECC's discipleship model, called BLESS:
Begin with prayer, Listen with care, Eat together, Serve in love, Share your story.
QUESTIONS:
Email: Adults Pastor, Scott Kirksey