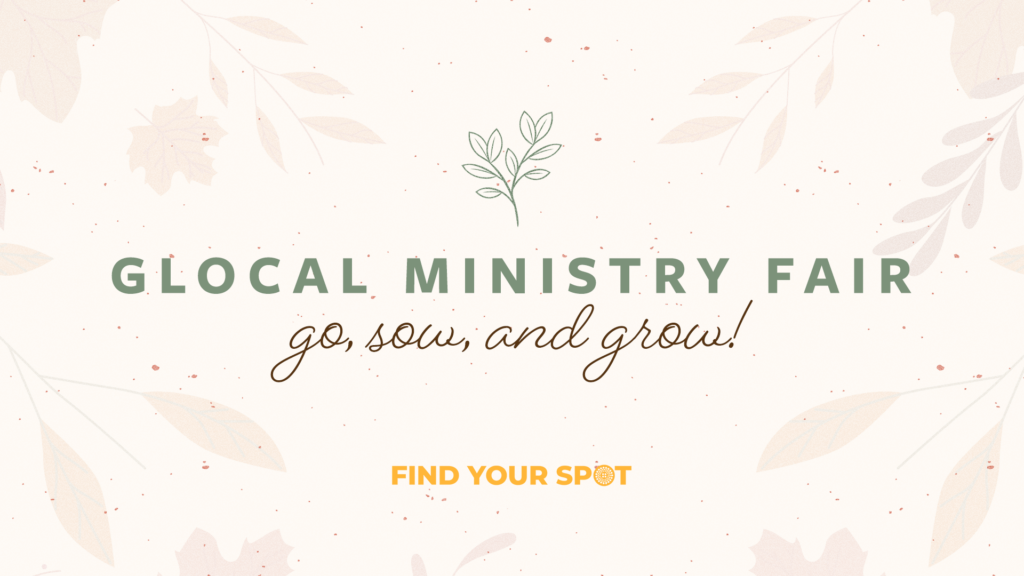 And those who are peacemakers will plant seeds of peace and reap a harvest of righteousness. —James 3:18
Go, Sow, and Grow!
Join us on Sunday, October 23 from 11:30am to 1:30pm to find your spot as we GO into all the world. (See our G4 strategy.)
Global and local mission opportunities will be represented, giving you the chance to learn more about how PCC is reaching local and global neighborhoods, person by person, bringing the Good News.