We desire all at PCC to experience Rooted.
Rooted 1.0 is foundational for all stages of faith and the place to begin if new to PCC. It is also one of the five steps toward becoming a PCC Stakeholder.
WHEN: Wednesdays, January 27-March 31
TIME: 7pm-9pm
SESSIONS: 10
LEADER: Scott Kirksey
BOOK FEE: $20
Each person registering for Rooted 1.0 will need to purchase the Rooted book. After completing the registration form, there are 2 options for book payment: online or by mail.
Online Payment
You can pay for the book via PCC's PushPay app. Once on the PushPay screen, from the Giving Type options, select "Rooted Books" — see diagram below.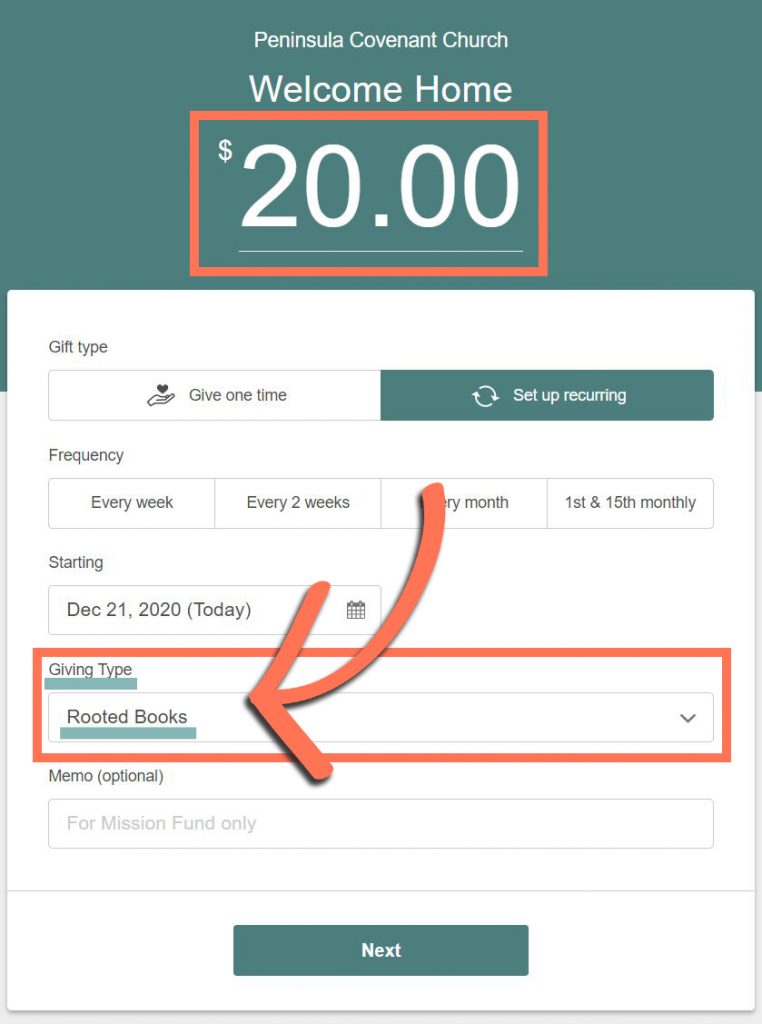 By Check
Alternatively, you can mail a check to PCC:
Peninsula Covenant Church
c/o: Patty Naff
3560 Farm Hill Boulevard
Redwood City, CA 94061
Book Pick-Up
Books can be picked up at PCC, once purchased.