DATE CHANGE!!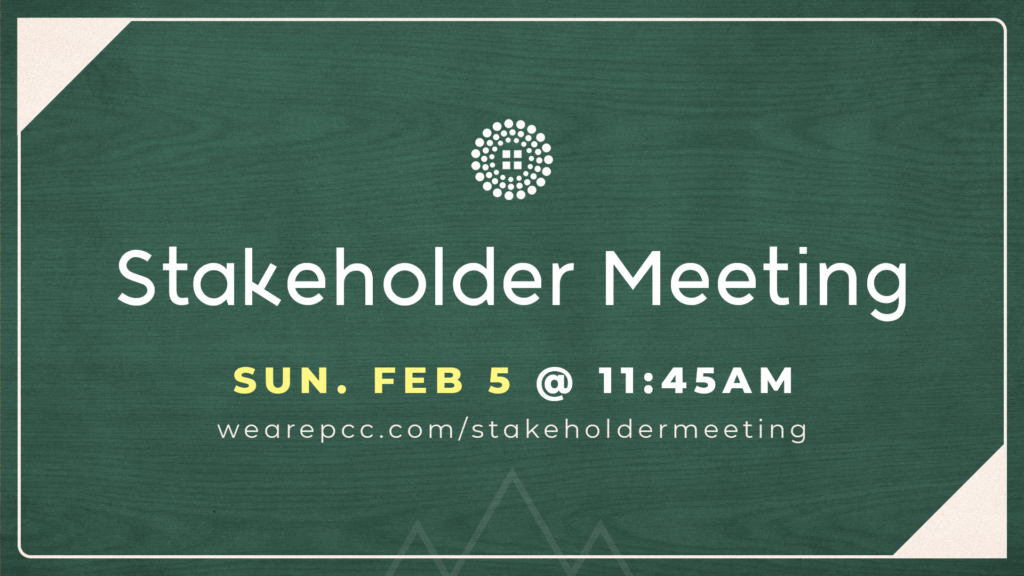 DATE: Sunday, February 5
TIME: 11:45am
LOCATION: Worship Center or Zoom (Register here for Zoom link)
Join us for our upcoming Stakeholder Meeting! This is an important time for Stakeholders and those who consider PCC their church home to come together, hear updates from church staff and the Leadership Team, and seek God together for all He has for PCC.
See you there!