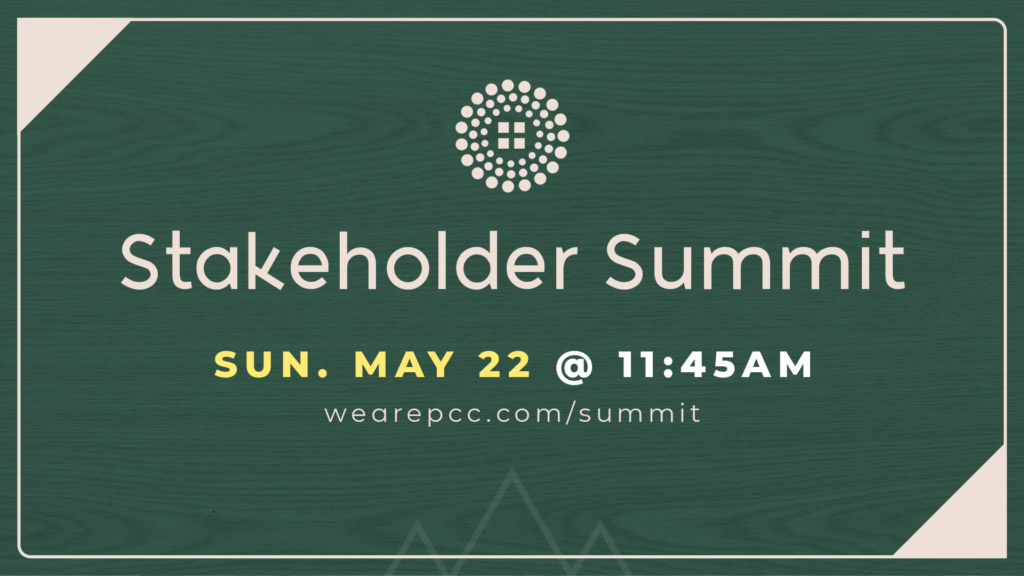 DATE: Sunday, May 22
TIME: 11:45am
LOCATION: Worship Center or ZOOM

See the Stakeholder Report below for Proposed Budget and Nominated Candidates:
Our congregational annual meeting this year (the Stakeholder Summit) is on Sunday, May 22 at 11:45am. We'll be voting on the budget for the next fiscal year (June-May) as well as the recommended slate of candidates for the Nominating Committee and the Leadership Team.
---
The nominating team recommends the following candidates for the positions listed. Each candidate meets the nomination requirements, has provided their ministry questionnaire, and has interviewed with a member of the Nominating Committee.
Nominating Committee: Karen Bowman (chair), Christina Lazzarini (secretary), John Becker, Brian DuBois, Curtis Elia, Stephanie Couch, Josh Levinson, Jeff Sampson.
The recommended slate of candidates include:
For the Nominating Committee:
Peggy Mahlstedt
Charisma Simmons
Michelle Vitus
For the Leadership Team:
Adults – Dave Cowan
Chair – Jon Pedley
Missions – Jonathan Kaech
Students & Families – Cathy James
Worship – Michelle Chabra