Does this December look busy, overwhelming, lonely, unappealing?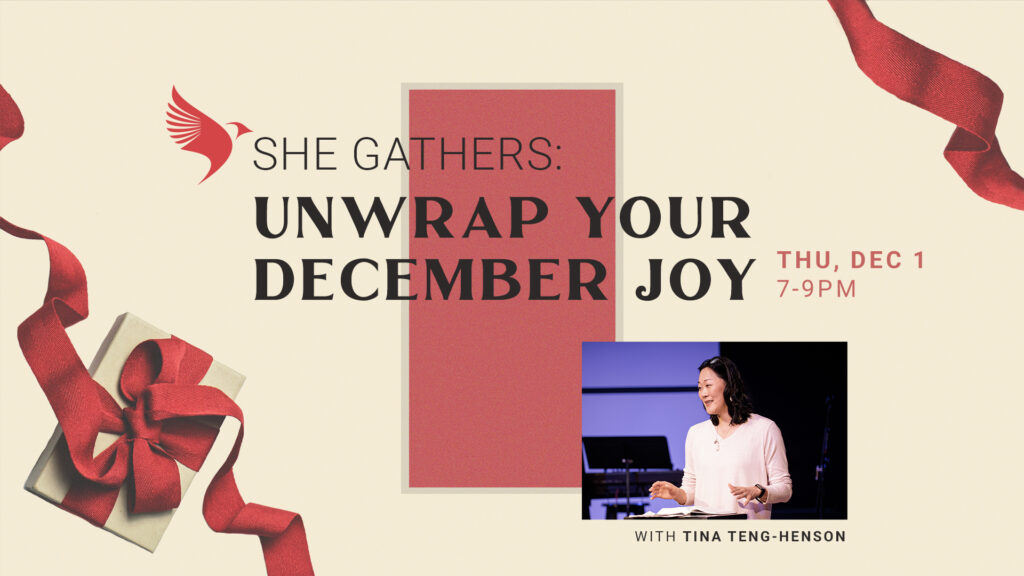 Gather with other women to hear a different way to place meaning and calm into this December. Enjoy dessert, a creative project, and inspiring words from Tina Teng-Henson. Give yourself the gift of beginning December with joy!
WHEN: Thursday, December 1, 7-9pm
WHERE: Fellowship Center
Bring your favorite Christmas mug!