STEPHEN MINISTRY
Confidential Christian Care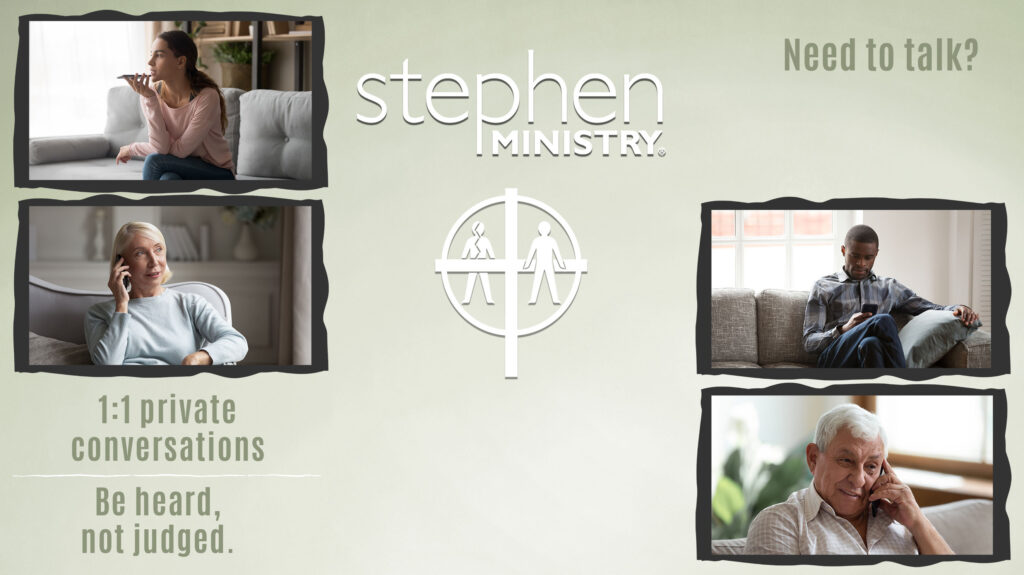 Are you in need of someone to listen and walk beside you during challenging life circumstances? Stephen Ministers care for people during a variety of life transitions, such as:
the loss of a loved one
a job loss or change
anxiety
marriage issues
chronic illness—your own or that of a loved one
other life struggles
Stephen Ministry is a free, confidential, Christian support ministry. While not professional counselors, Stephen Ministers are carefully selected and receive 50 hours of training to allow them to provide one-to-one care and prayerful support to people in need in our congregation and community.
If you think you could benefit from this type of Christian care, please reach out by email or phone and a Stephen Leader will follow up with you.
Carry each other's burdens, and in this way, you will fulfill the law of Christ.
-Galatians 6:2
QUESTIONS?
Send a confidential email to: Stephen Ministry Care Team
Or call our confidential hotline: 650-395-0646
INTERESTED IN BECOMING A STEPHEN MINISTER?
Visit Stephen Ministry Training
Register for Training Here