Check out all upcoming Christmas events below!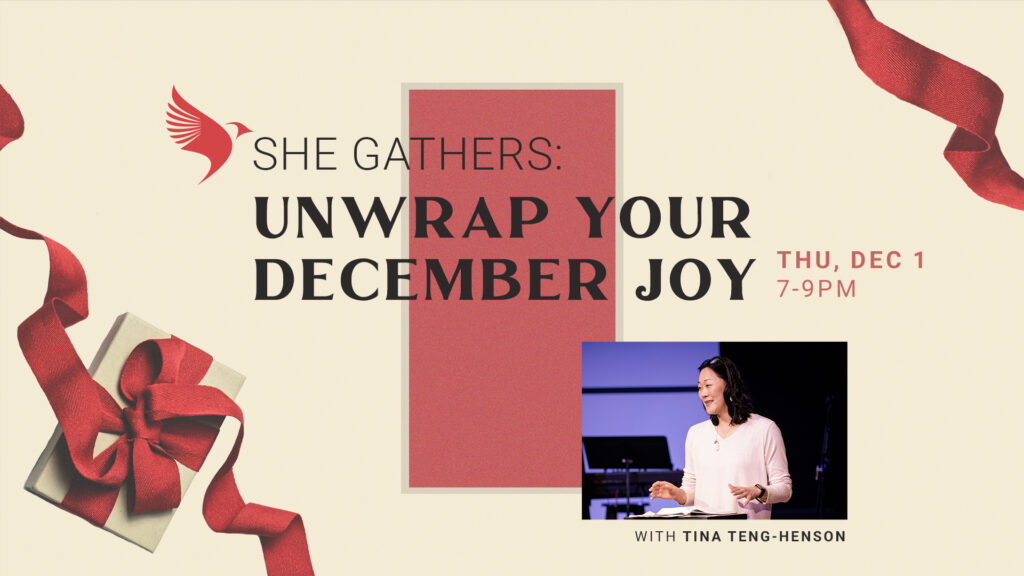 Gather with other women to hear a different way to place meaning and calm into this December. Enjoy dessert, a creative project, and inspiring words from Tina Teng-Henson.
Thu, Dec 1 @ 7PM
Join us for our Family Ministry Christmas Party! The whole family is invited! Dinner is included.
Wed, Dec 7 @ 6PM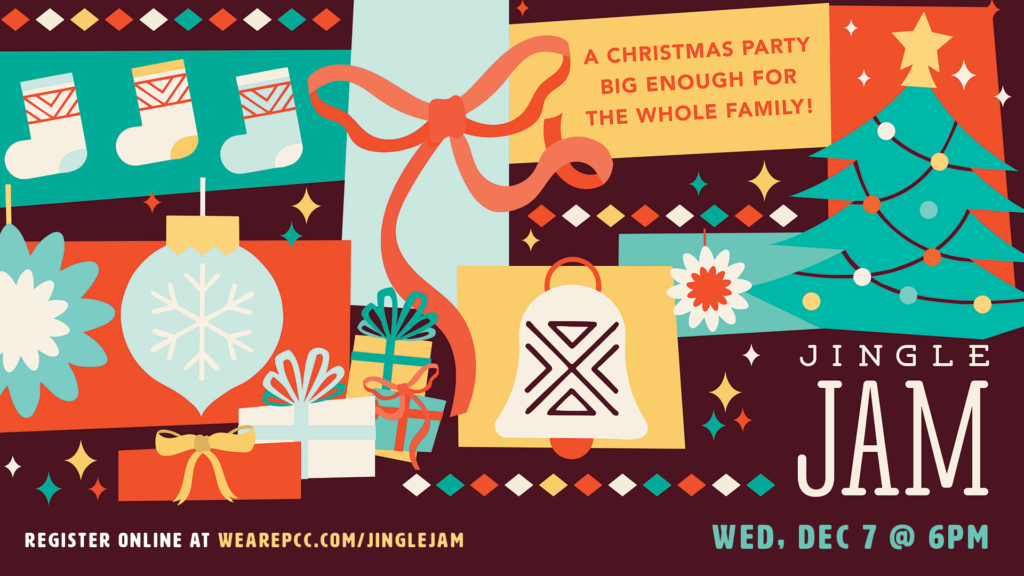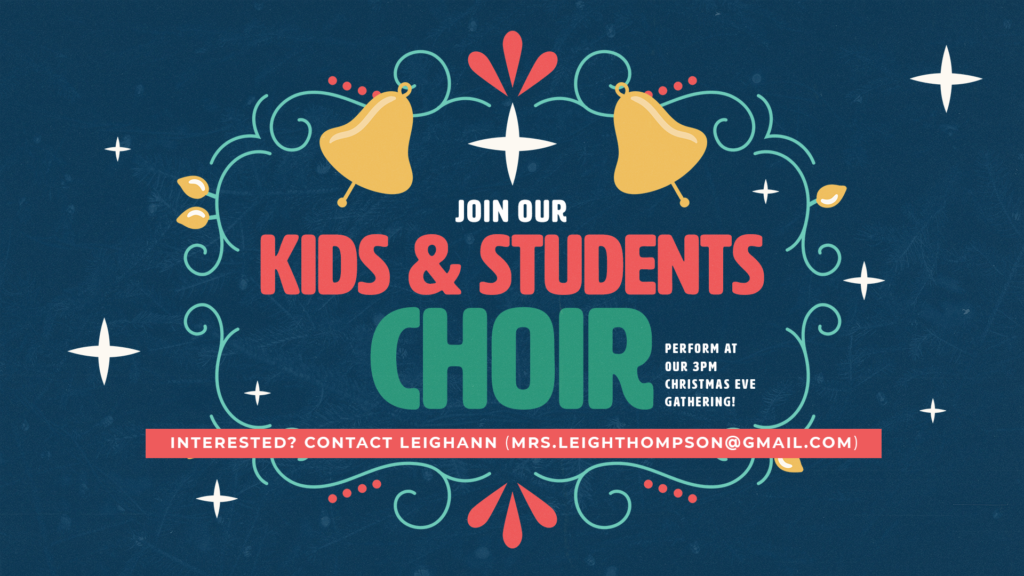 Would you like to be part of a student & kids choir at the 3pm Christmas Eve gathering?
Contact Leighann (mrs.leighthompson@gmail.com) to get all the details!
Come celebrate Christmas with us!
Join us for one of our TWO Christmas Eve Gatherings: 3:00 pm & 5:00 pm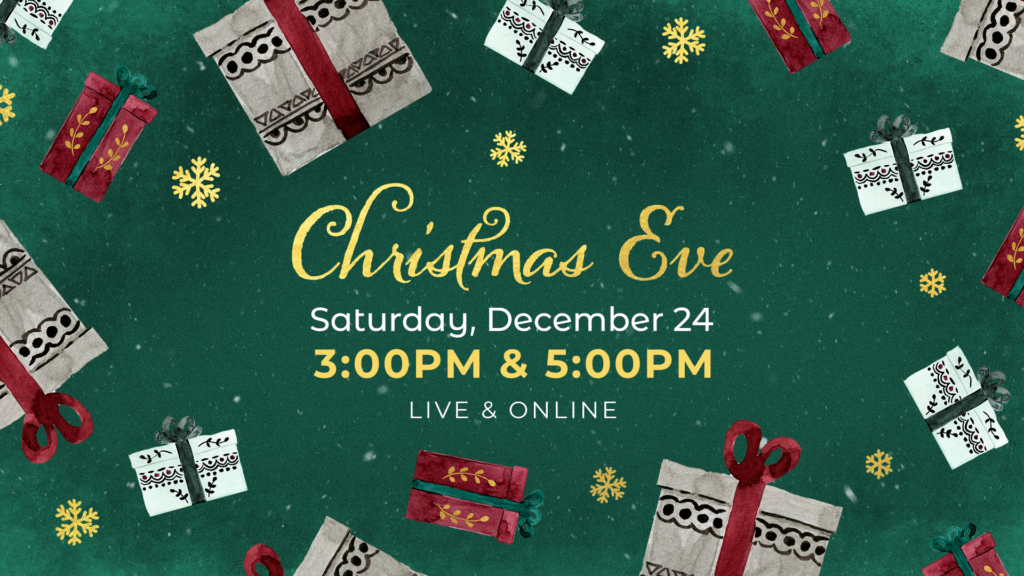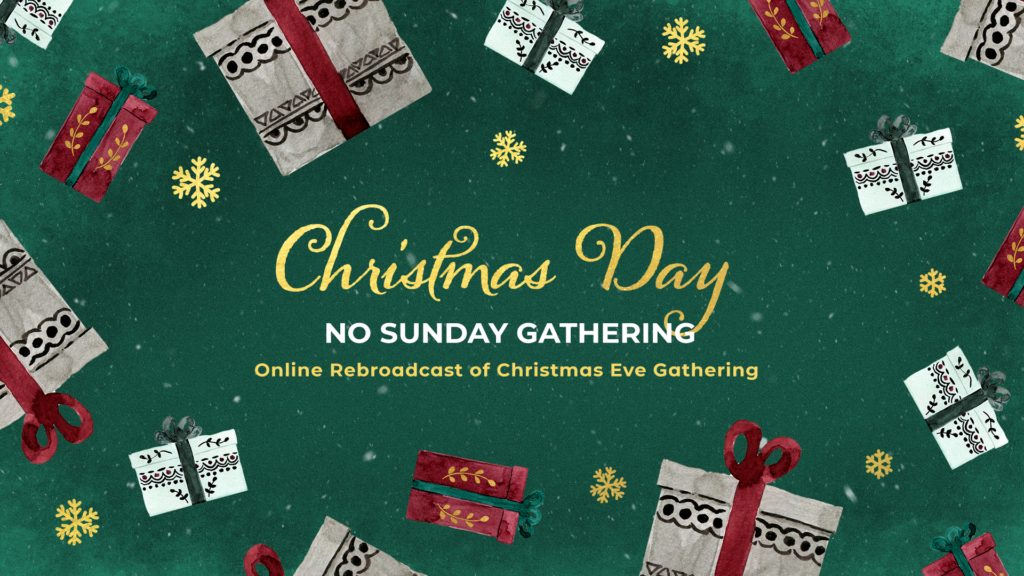 NO Sunday Gathering on Christmas Day (Sunday, December 25)
Instead, we will be rebroadcasting our Christmas Eve Gathering.
Join us online for our New Years service! There is NO IN PERSON Gathering Sunday, January 1.
Broadcast times: 10:30am, 12:30pm, 4:30pm